I was especially impressed by her sense of professionalism and the way she took ownership of the work under her own initiative.
– PM, Lead Software Engineer

Fable offers personal understanding of a client's needs and the ability to teach the client without arrogance or condescension. She has earned my trust and devotion.
– CH, MDS Coordinator
Featured Project
Green Building Registry – product of Earth Advantage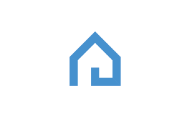 The Green Building Registry is a SaaS data solution that provides access to verified green and energy efficiency home data. The backend for this project is deployed to DigitalOcean in an Nginx, Uwsgi stack.